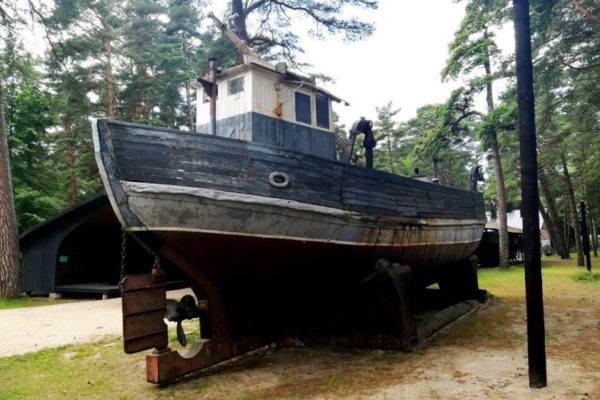 In 2017 the Ventspils Museum is planning to restore historic fishing boats, cutters and ancient sailing parts displayed at the Ventspils Seaside Open-Air Museum by the end of this year.
During the project, there is planned to restore following boats: 3 wooden fishing motorboats, a fishing boat unit "Vienība" (MB-20) built in 1954 at Mangaļu shipyard, and a 19th-century flat-bottomed oak-boat that is built in smooth joint style and was sailable by sails, if necessary. The latter was found at the bottom of Venta near the Pasiekste and transferred to the museum in 1960. Such boats were used for fishing in the gulf and rivers.
Several items related to ancient sailors will also be restored – keel balancer from the sailing ship, fragments from a sailing ship wreck, middle part of the 19th century sailing ship mast, deck beam -support and the helm of the sailing ship.
The restoration work will be carried out by a joint partnership enterprise "OM Yachtland" (that is created from enterprises "OM Design" and "Yachtland" and is registered on April 24, 2017). Above mentioned enterprise board members are well-known specialists in shipbuilding – Aigars Baiks and Oto Dzenis.
Restoration works will cost 207 277,25 EUR (including VAT).
More information: http://buratajiem.lv/nozare/item/1731-restaures-ventspils-piejuras-brivdabas-muzeja-vesturiskas-laivas-un-burinieku-fragmentus