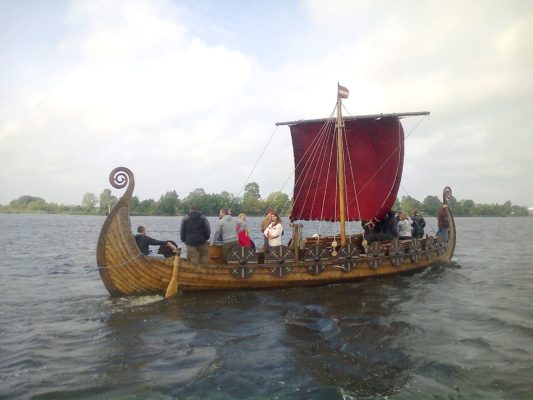 On Saturday, 9th September 2017, the associations "Rīgas Kuģis/Riga Ship", "Ancient Harbour Fund/Senās ostas fonds" and the Viking ship "Indriķis" organized a study excursion "From Ķīpsala to Daugavgrīva".
The sun and the wind chilled us and the raincoats stayed deep in the bags. Our task was not only to identify the islands that exist in the mouth of the Daugava River, but also to take a sail and try to work with rows. If there was no problem with the sails, the rowing art still needs to be improved. It was therefore decided that such study tours should be organized on a regular basis.
Thank you everyone on the ship, especially Juris Zīle, who accompanied us with his family cruiser during entire excursion.
Member of association/public good organization "Rīgas Kuģis/Riga Ship"
Helmuts Šembelis